London Cabs for Sale
We've loved helping people travel in style over the past 15 years. Now, the time has come for someone to give these iconic taxis a new lease of life.
Cabs for sale
We have a number of taxis for sale. All are in good condition and have been well maintained. We're happy to provide more information on any of the vehicles listed below.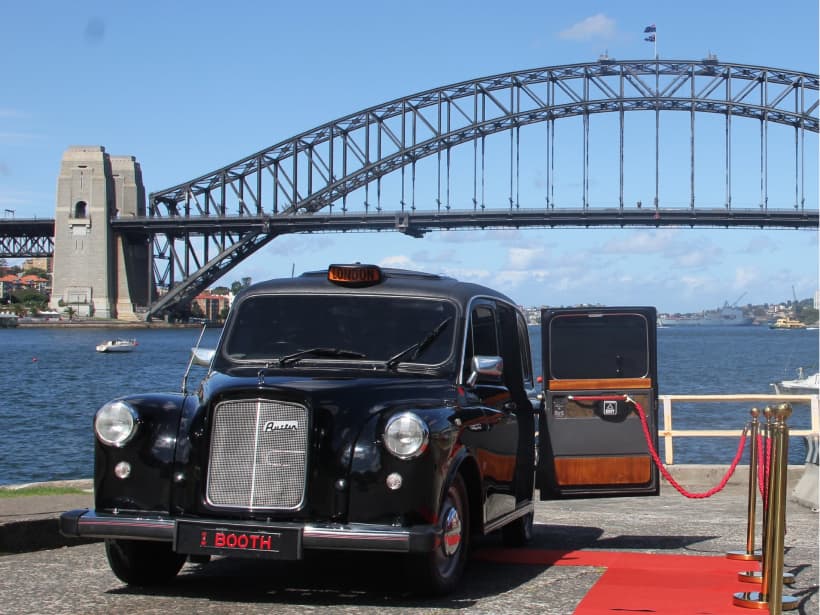 Austin FX4
The Icon
The Austin FX4 is the iconic London Cab. It was introduced in 1959 and produced until 1997.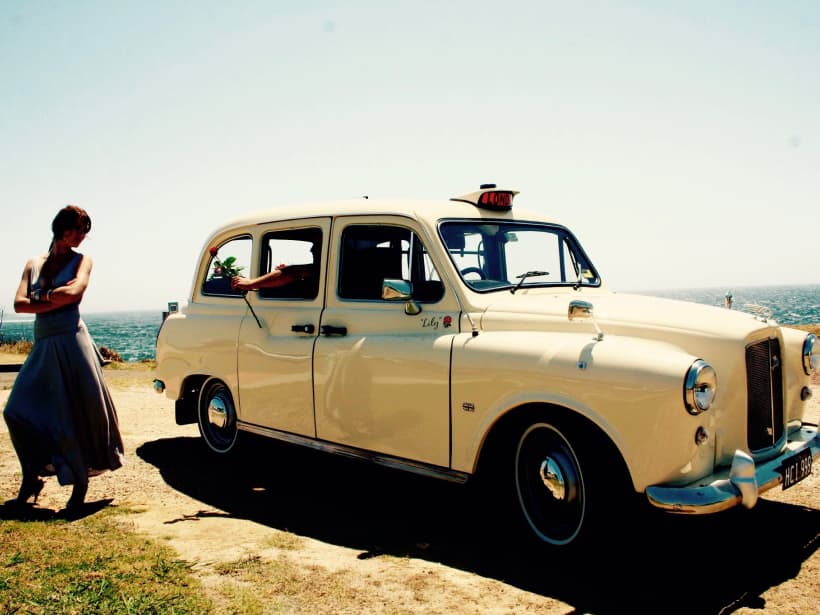 Austin FX4 Ivory
A touch of class
The Ivory Cab is suave, sophisticated and possesses an old school London charm.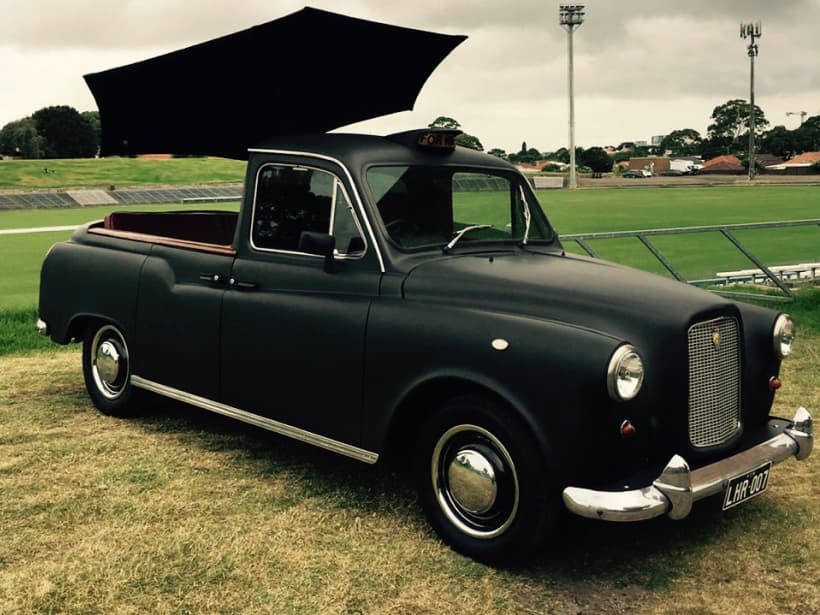 Austin FX4 Ute
The Brit-Aussie mashup
The Austin FX4 Ute is truly one of a kind. The perfect Brit-Aussie combination.
Austin FX4 Stretch
The usual, but longer
We took two iconic FX4s and stitched them together to create a classy limo.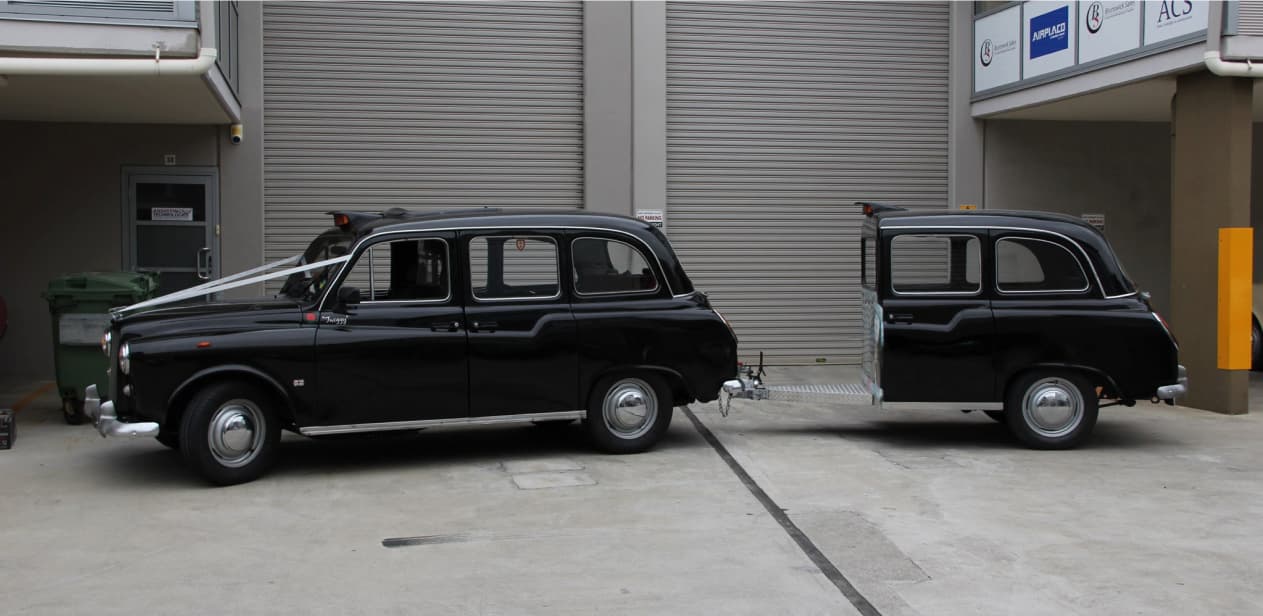 Austin FX4 Trailer
For the people in the back
In case you need more taxi, just throw this trailer on the back.
About us
Over the past 15 years, the London Cab Company has been importing and restoring London Cabs from the UK. We've then put these iconic cars to work across Sydney, Melbourne and Brisbane. They've been used for weddings, corporate events, photobooths, and even as a mobile pizza bar.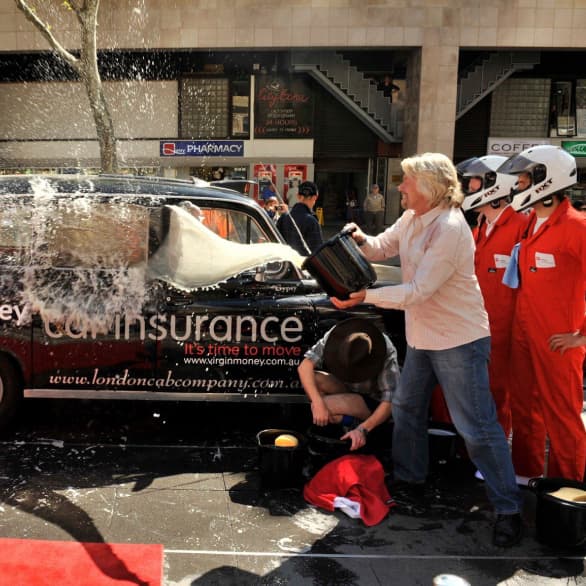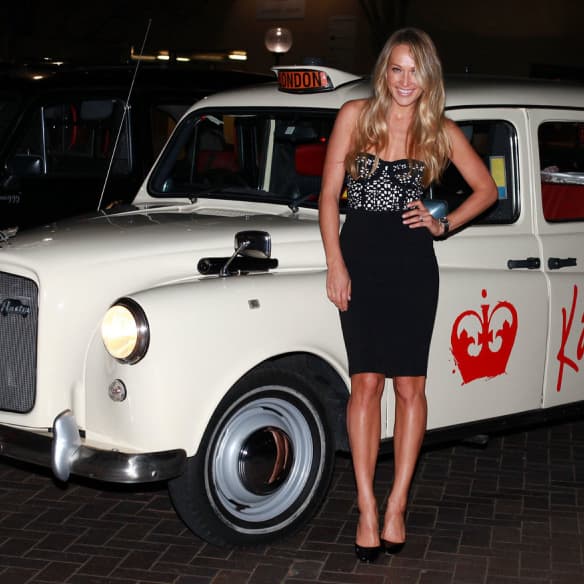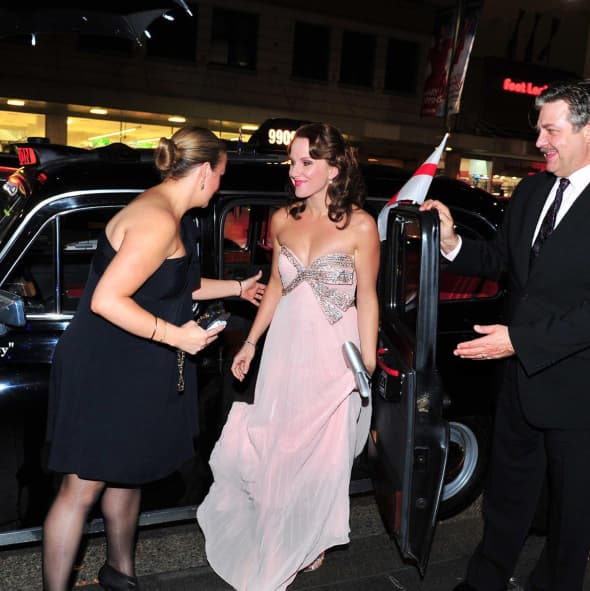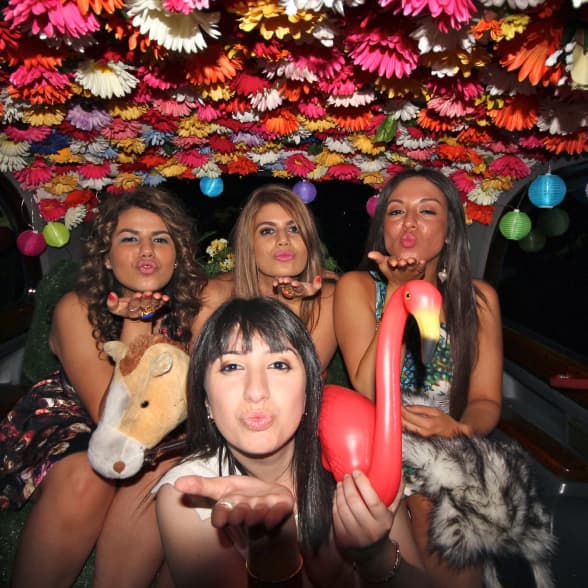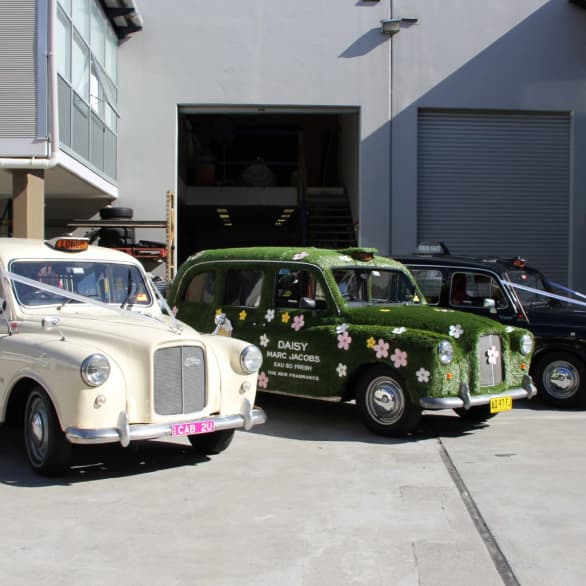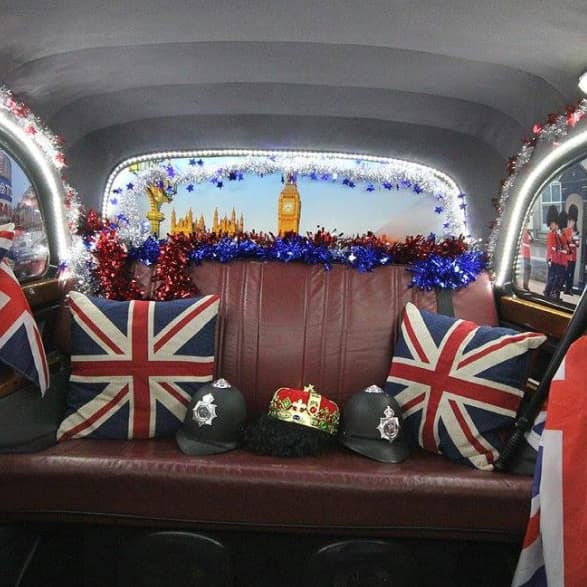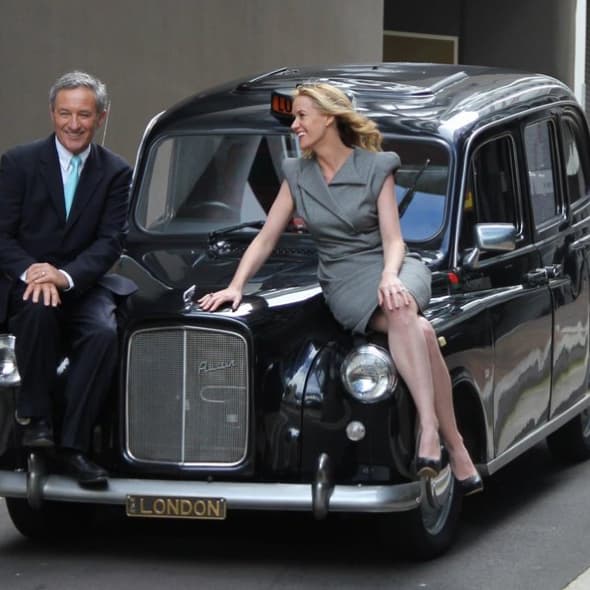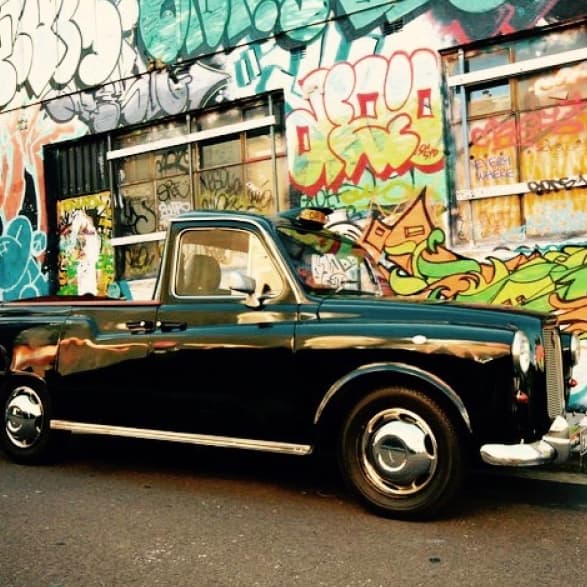 Past clients
We've had the pleasure of working with some great clients over the years. Here are just a few of them.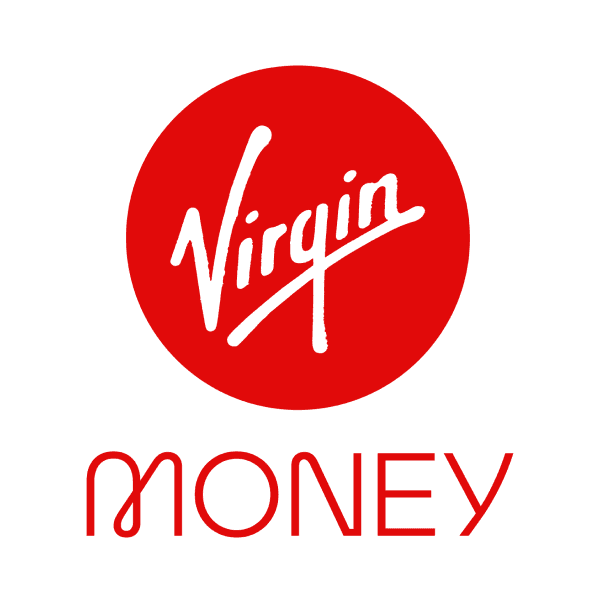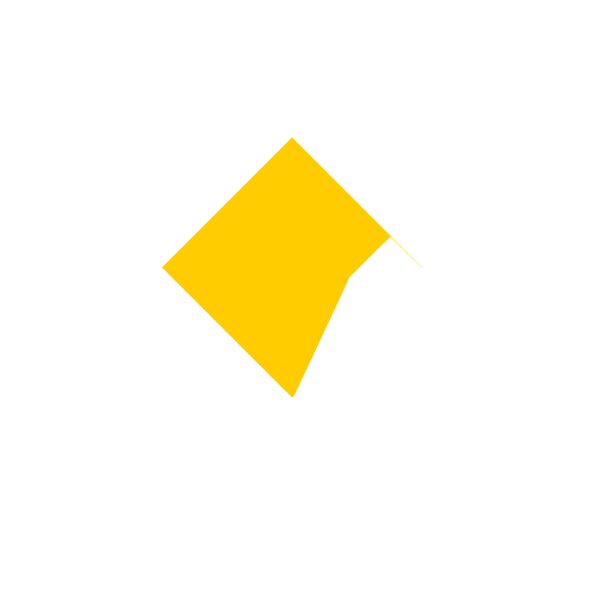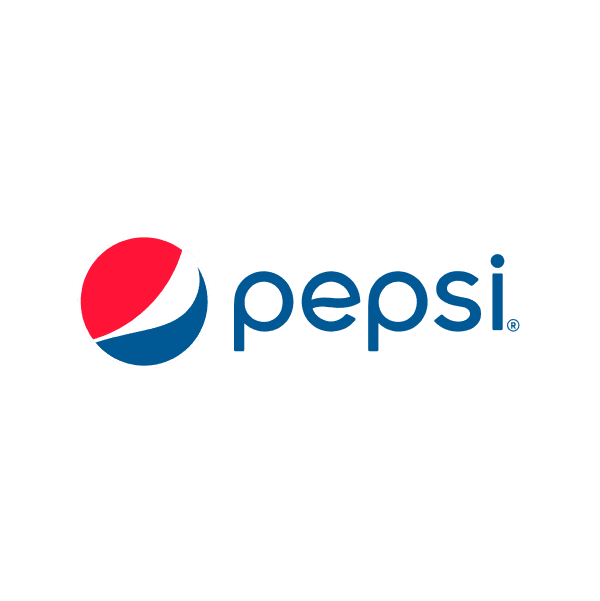 Our work
There's nothing quite like a London Cab. Here are some of the ways we've put them to work over the years.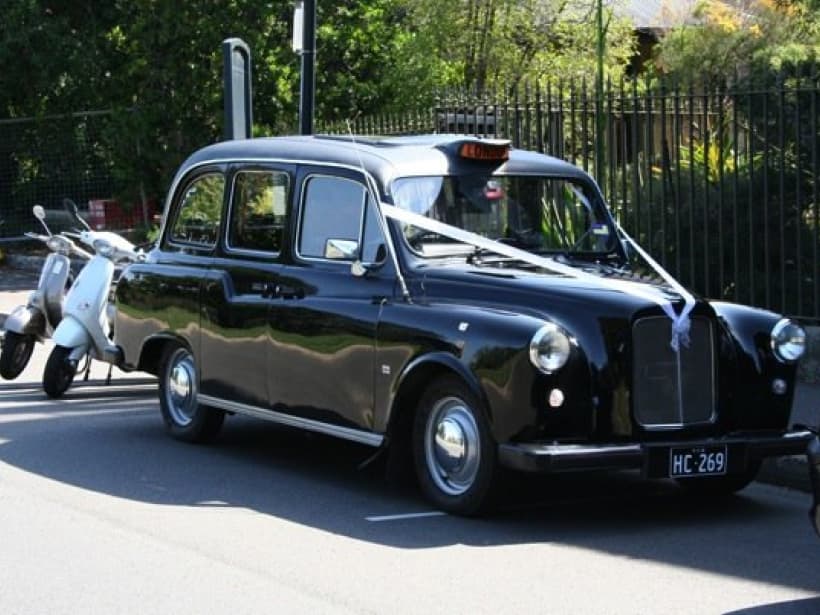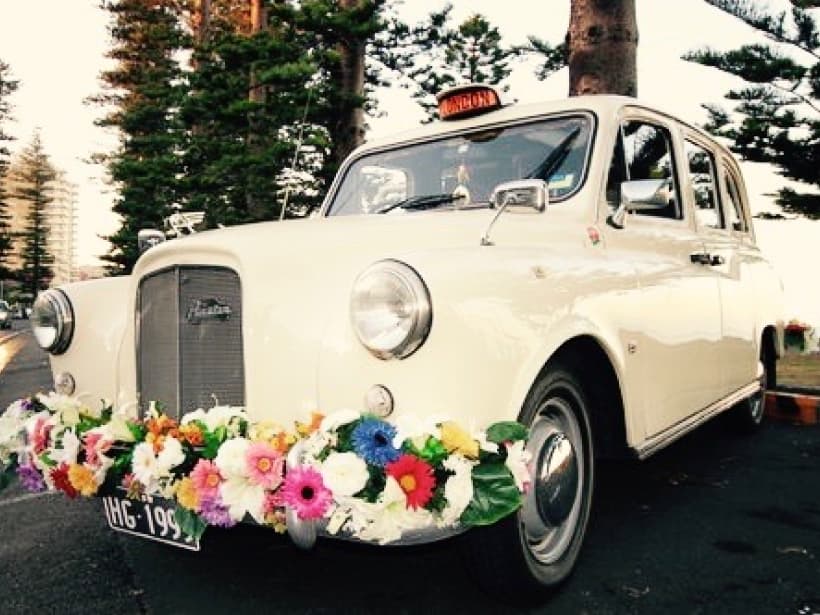 Weddings
We've been lucky enough to be a part of some beautiful weddings over the years. We've provided cabs for the bride and groom, as well as their guests. We've also provided cabs for the bridal party to get ready in.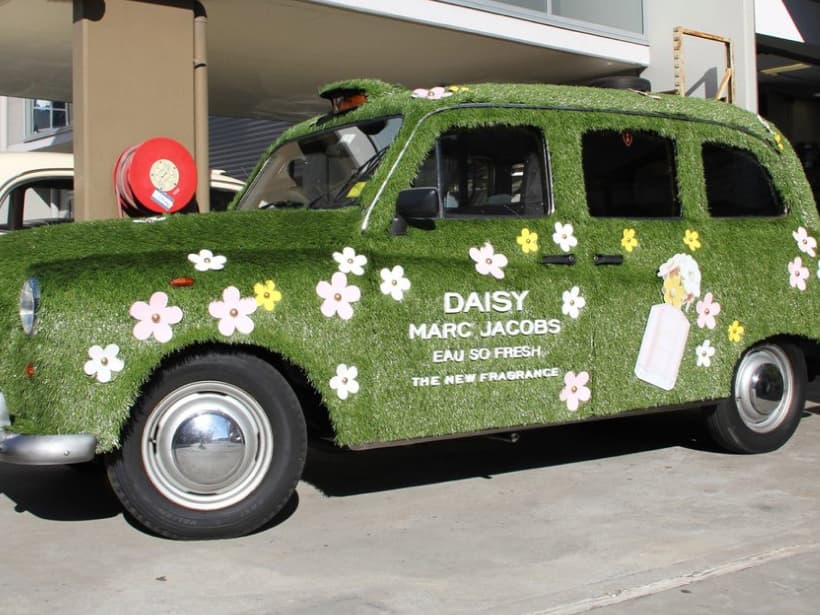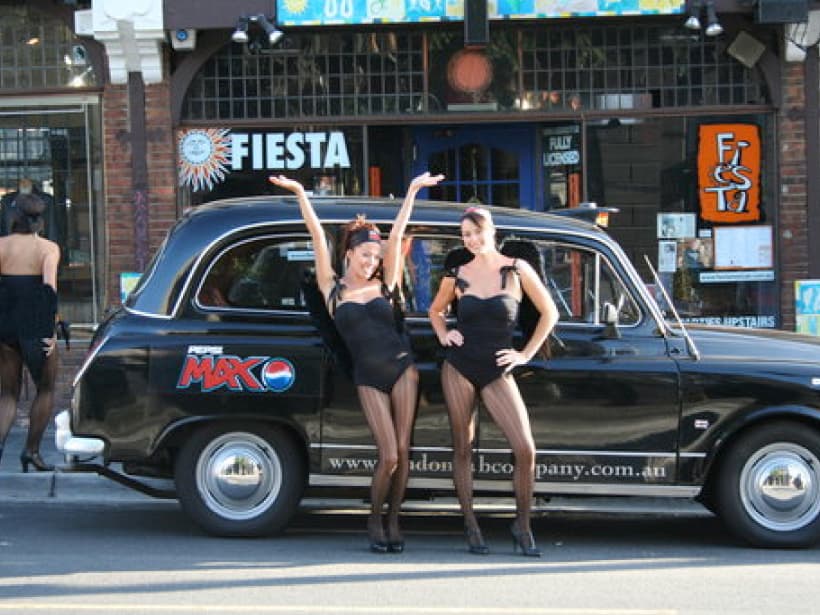 Brand activations
London Cabs catch the eye anywhere in the world – even in London! We've worked with brands including Marc Jacobs, and Pepsi to drive brand awareness in Sydney.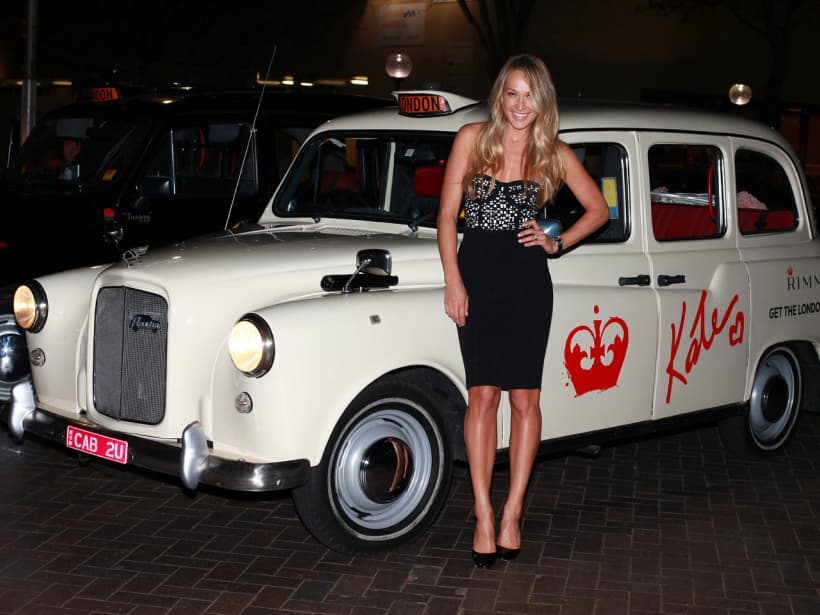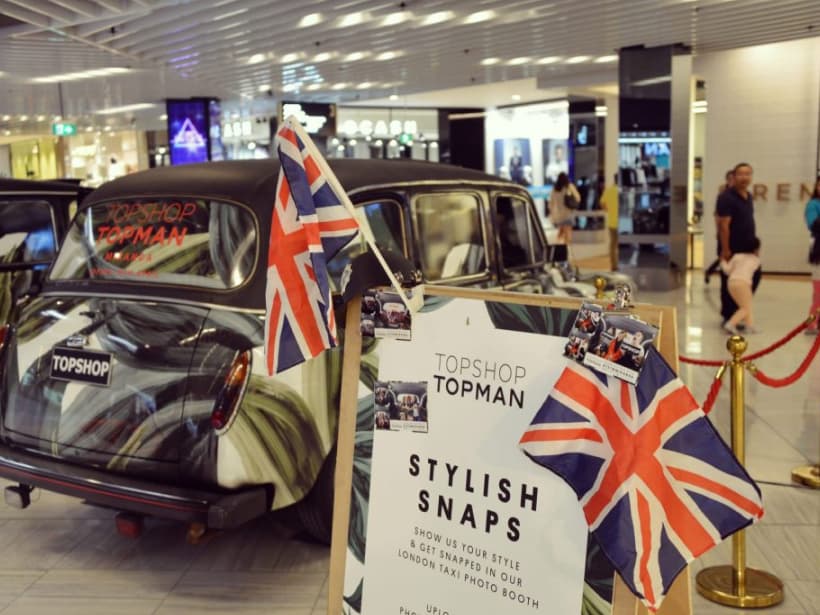 Corporate events
Many of our clients have wanted to add a touch of class to their event. We've provided cabs for corporate events, as well as for VIP guests.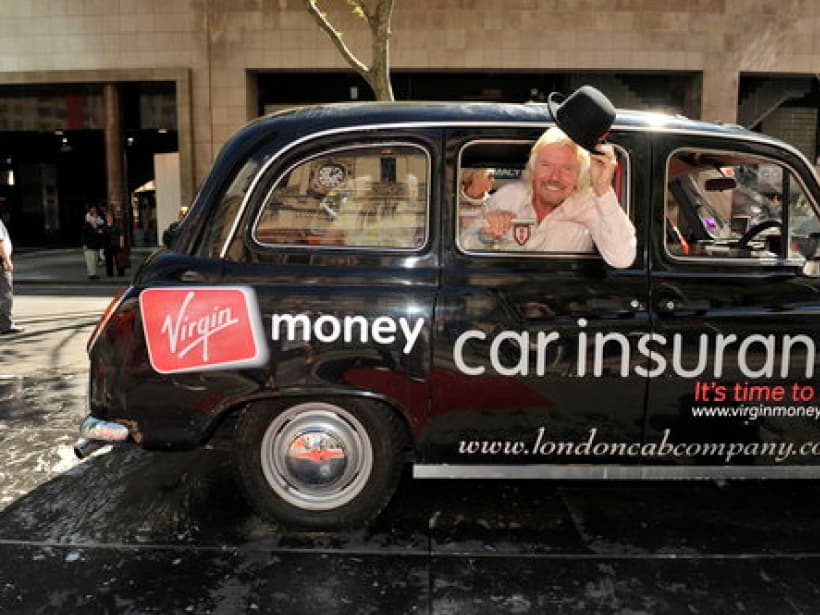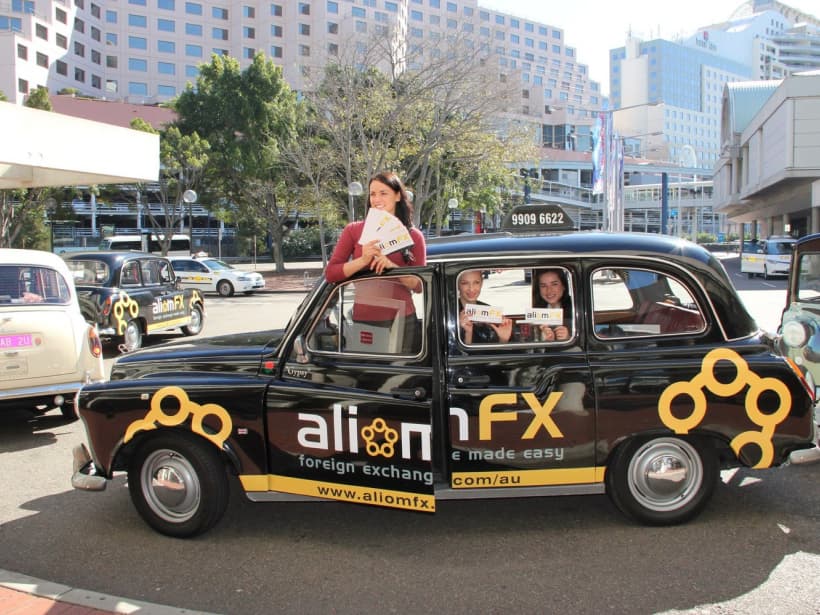 Advertising campaigns
Some clients have wanted to do something a bit different to advertise their business. For example, we helped the Commonwealth Bank of Australia offer free rides to customers.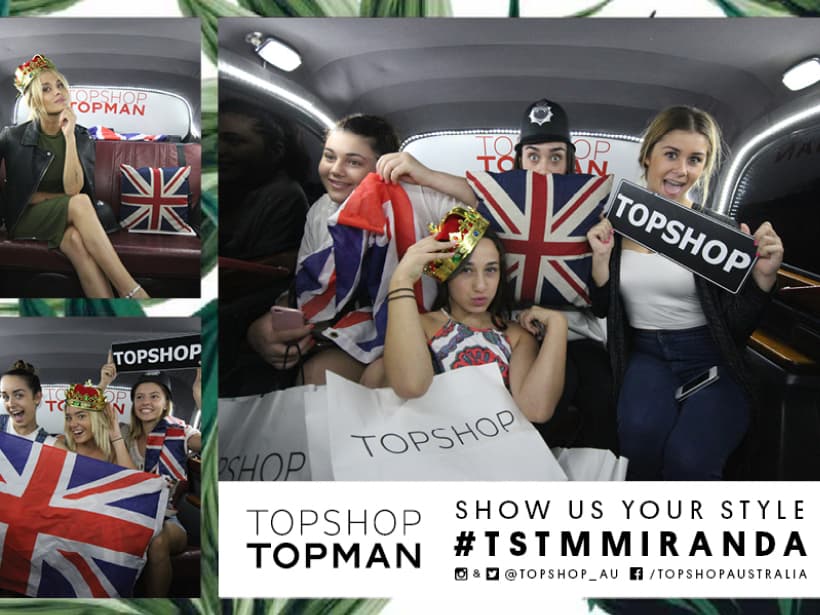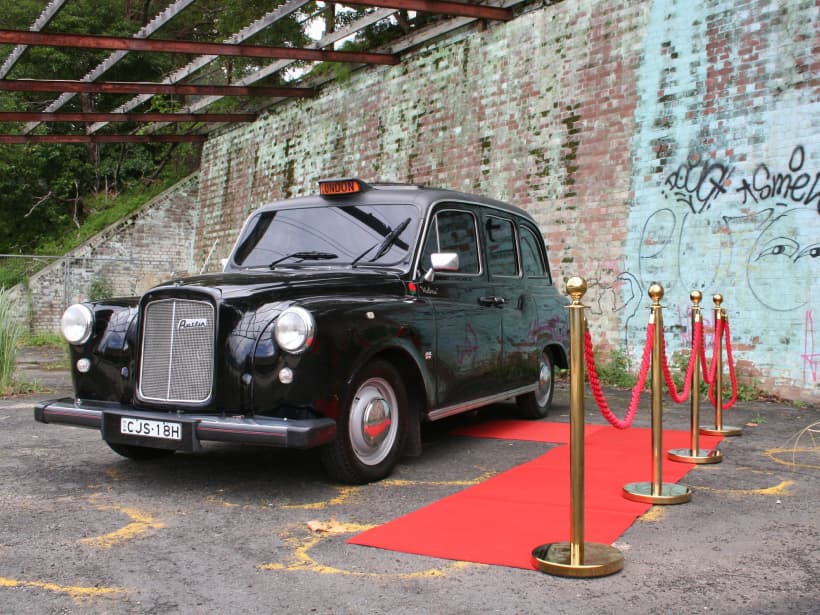 Photobooths
We've provided cabs for photobooths at weddings, corporate events, and exhibitions.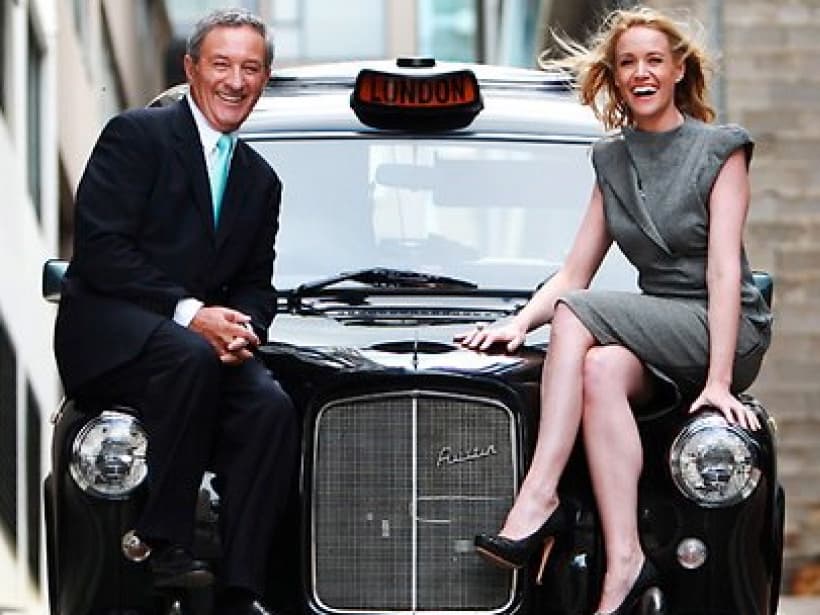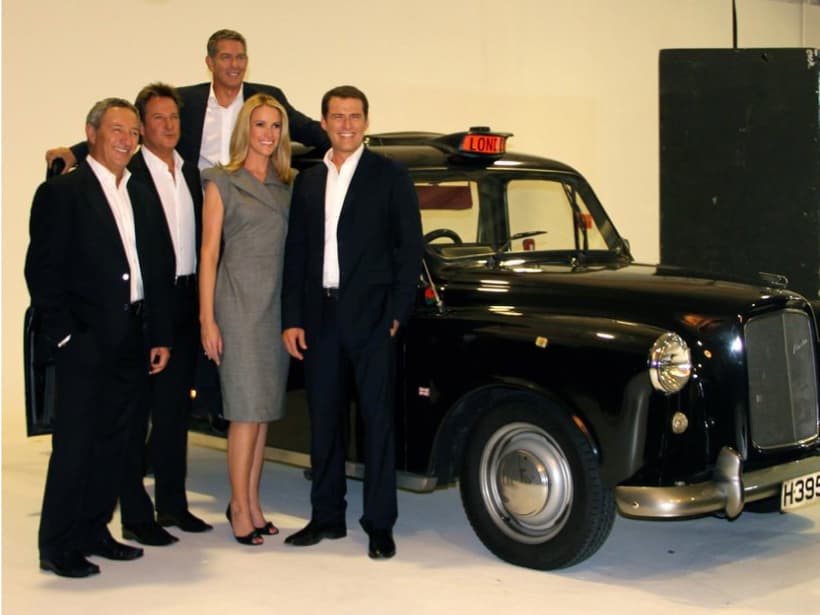 Broadcasts
We've provided cabs for broadcasts, including Channel Nine News Network.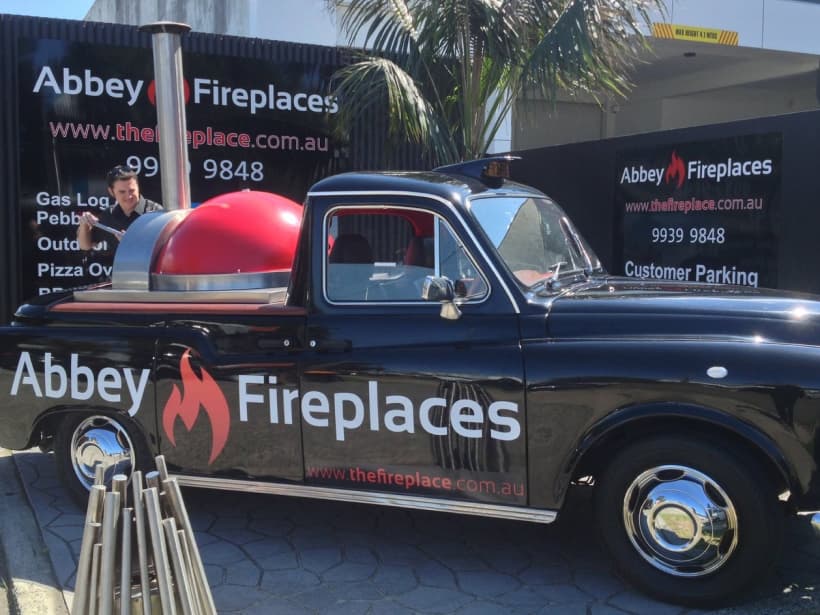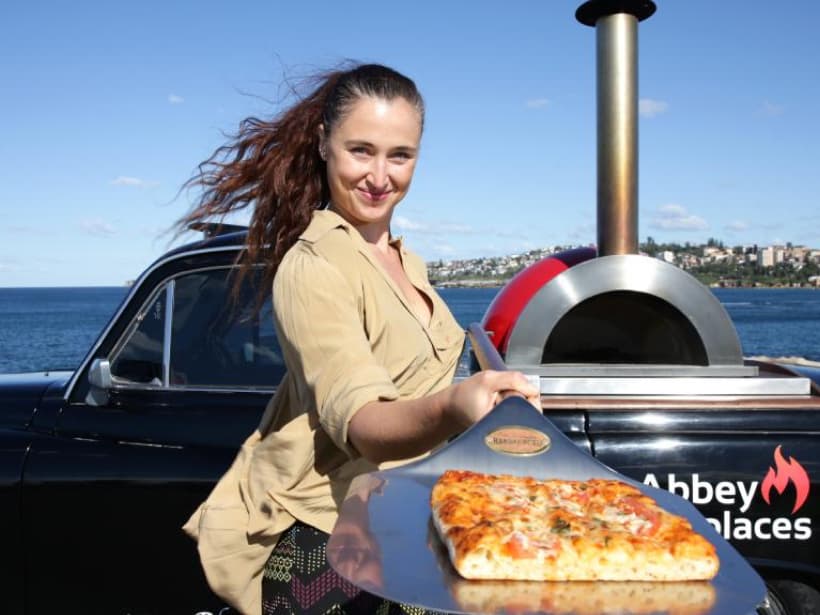 Catering
We've provided cabs for a mobile pizza bar. This has been great for community and sporting events.
Videos
Here are some videos of our London Cabs in action.
Marc Jacobs
Brand activation
To help Marc Jacobs drive brand awareness we wrapped some cabs in grass and drove around beautiful Manly.
Virgin Money
Advertising campaign
We had Richard Branson in one of our cabs as we helped Virgin Media deliver a unique ad campaign.
Commonwealth Bank
Advertising campaign
Commonwealth Bank wanted to do something a little different by giving people around Sydney a free lift!
Contact
If you have any questions, or would like to take a look at the fleet that's for sale, please get in touch.